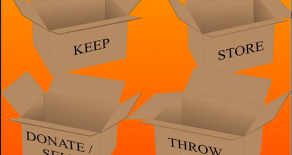 How many times do you open that single drawer in your kitchen only to find that anything you take out is tangled, smashed, or broken?  It is the drawer that holds a variety of small yet frequently used  items that have nothing to do with Kitchen activities.  This past weekend, I went into my "junk" drawer to grab the mail key and found myself literally digging for it.  That was it!   I began walking around the downstairs of my house opening drawers and cabinets to see what was in each one.  Not only did I find items I had been missing but I also saw lots of items that I know we would never use.  This was the moment when I dedicated my day and planned out future days to declutter my home.  Here is my process and what I found to be pretty helpful. Plan your process First address areas in your home that a) drive you crazy; b) are used more often; and c) correlate with another area needing a good cleaning. Second, figure out if you are going to need to purchase boxes, plastic drawer dividers, bins, etc.  You will want to run out to purchase these items before you get started so you don't loose momentum by running to the store mid-way through. **If your unsure how to organize certain areas, log onto any of...
view the listing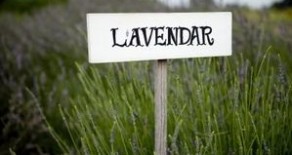 Oh finally, the Sacramento region saw rain!  We also saw many of our close friends and clients take advantage of the snow fall in the Sierras.  As I step out to walk my dog through the neighborhood for her daily exercise, I was greeted by frogs, birds, jack rabbits, and…mosquitos!  With all of the standing water and little sunlight to dry up the puddles we are experiencing a slight mosquito invasion.  I don't know about you, but for some reason if I am standing in a group of people , I can guarantee I will be the one who walks away with mosquito bites. Most store bought mosquito repellents really smell terrible and tend to linger in the air after you apply them, causing you to ingest the awful aroma.  I went looking online for some natural repellants and ideas for a more enjoyable time out doors.  Here are some of my favorites: 1. When grilling, toss some stalks of rosemary on the BBQ. 2. Use Lavender around the home.  If you like to leave windows open or have a tendency to have doors left open try applying la vender to ribbon and tack it up around the window and door casing. 3. Citronella.  You can buy citronella candles and torch lights in pretty much any outdoor section of a big box store.  I came across a blog to...
view the listing
I recently came into conversation with a really great friend and savvy business person.  As we discussed life and business we began talking about property management and the hits and misses of managing investment rental properties.  The conversation began with a story of the property they purchased several years ago.  It is a fabulous condo in a great location to which they poured many long hours of "sweat equity" into renovations of an otherwise simple layout.  They used faux paint techniques, upgraded kitchen cabinetry and hardware, and put down some decorative and functional flooring.  This was their home!  As life goes on, change happens and they were given the opportunity to live elsewhere for personal and occupational reasons.  They packed up and left to another state with the notion that they would rent this condo out in their absence. This homeowner reached out to friends and family to see who was interested in renting the condo.  A long time friend approached them and soon negotiations were taking place to facilitate this friend-rental agreement.  At this point in time the conversation came to a halt… this is where iRENT knowledge comes into play.  A friend-rental agreement DOES NOT work!  It ruins friendships and sometimes will cause physical damage to the property as well.  The trick to protecting an investment is to treat it like a business transaction.  With all of...
view the listing