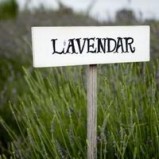 Sacramento Rain…much needed…but with some side effects!
Posted by irentnc on Feb 11, 2014 in Blog, Uncategorized | 0 comments
Oh finally, the Sacramento region saw rain!  We also saw many of our close friends and clients take advantage of the snow fall in the Sierras.  As I step out to walk my dog through the neighborhood for her daily exercise, I was greeted by frogs, birds, jack rabbits, and…mosquitos!  With all of the standing water and little sunlight to dry up the puddles we are experiencing a slight mosquito invasion.  I don't know about you, but for some reason if I am standing in a group of people , I can guarantee I will be the one who walks away with mosquito bites.
Most store bought mosquito repellents really smell terrible and tend to linger in the air after you apply them, causing you to ingest the awful aroma.  I went looking online for some natural repellants and ideas for a more enjoyable time out doors.  Here are some of my favorites:
1. When grilling, toss some stalks of rosemary on the BBQ.
2. Use Lavender around the home.  If you like to leave windows open or have a tendency to have doors left open try applying la

vender to ribbon and tack it up around the window and door casing.
3. Citronella.  You can buy citronella candles and torch lights in pretty much any outdoor section of a big box store.  I came across a blog to which they teach you how to make your own citronella candles (http://gardentherapy.ca/diy-citronella-candles/)
Try some of these yourself and if you have something that you have found to help repel mosquitos, let us know by commenting on our iRENT Facebook page.
iRENT invests in your investment! Call us if you have questions about what your Sacramento, Rocklin, Roseville, Lincoln, Elk Grove, Folsom, home is worth or the possible rental income potential.
404